I interviewed Alex Wallace, founder of The Mintridge Foundation to discuss how her organisation are seeking to capitalise on that power of the sporting role model.
A recent Guardian article questioned why it is that sports stars have a moral responsibility that many of society's most influential groups do not. In my view, the last year or so has seen the influence of sportspeople climb to new heights. We have all seen the role that elite sportspeople, percussed by Colin Kaepernick, are playing in the Black Lives Matter movement, the stand that Megan Rapinoe and the USWNT have taken on the gender pay-gap issue, and the recent work that Marcus Rashford has done in leading the battle to end child hunger among UK schoolchildren.
Some think that elite sports men and women should be cut some slack, that they are professionals and they should be judged solely against their professional remit. To bring to mind a famous sporting adage, we judge the postman purely on how he delivers mail. But I believe this is missing the point, and more importantly ignoring a large part of the power and spirit of sport. Not every sportsperson has the platform to campaign for social change on the level of Kaepernick, Rapinoe, or Rashford; but the true spirit of sport, surely on an individual level, can be found in more everyday values such as self-confidence, self-worth, and self-fulfilment.
This is where the Mintridge Foundation play its role – aimed at harnessing that power of the individual for positive change. Founded in 2015 by Northamptonshire local, Alex Wallace, the Mintridge Foundation seeks to bridge that gap between elite sport and youth, inspiring the next generation and humanising those at the highest level.
The organisation was a long time in the making, but Alex set up the organisation following her own struggles with elite sport that unfortunately seem far too common nowadays. From a young age, Alex was known as 'Alex who was going to go on and play hockey for England.' Her big break came at U16 level, where she was picked for England trials.
She'd spent so long dreaming of pulling on the England shirt that she gave insufficient youthful thought to what struggles she may have to overcome in the process. She arrived at the trials, and immediately realised she wasn't prepared in terms of her non-technical skills– dealing with the pressure, comparing herself to others, feeling a sense of imposter syndrome – effectively, she had talked herself out if it before she even stepped anywhere near the pitch. Despite a supportive family and school network, she had not been trained to cope with everything that being an elite athlete involves.
Her biggest love, hockey, became her worst enemy. Hockey had played such a central role in her evolving personality for so long, and losing that passion caused Alex to fall into depression, especially as she struggled with her identity outside of hockey. It was this experience that made Alex realise what a gap there was to bridge in mentoring up-and-coming talent and encouraging the continuation of the passion and genuine love of sport which inspires youngsters.
For Alex, her realisation of the power of role models came in the form of Jonny Wilkinson. In fact, it wasn't until she was filling out her UCAS form that teachers gently suggested she changed her email address from jonnywilkinsonisthebest@aol.com…
Why was it (besides his good looks of course) that Jonny Wilkinson resonated so much with Alex, who had never played Rugby in her life? Jonny was clearly a 'work horse' who pushed his body to the limit, and beyond, to achieve greatness for club, country and the British Lions. Is that enough to inspire and call yourself a role model? For many, yes.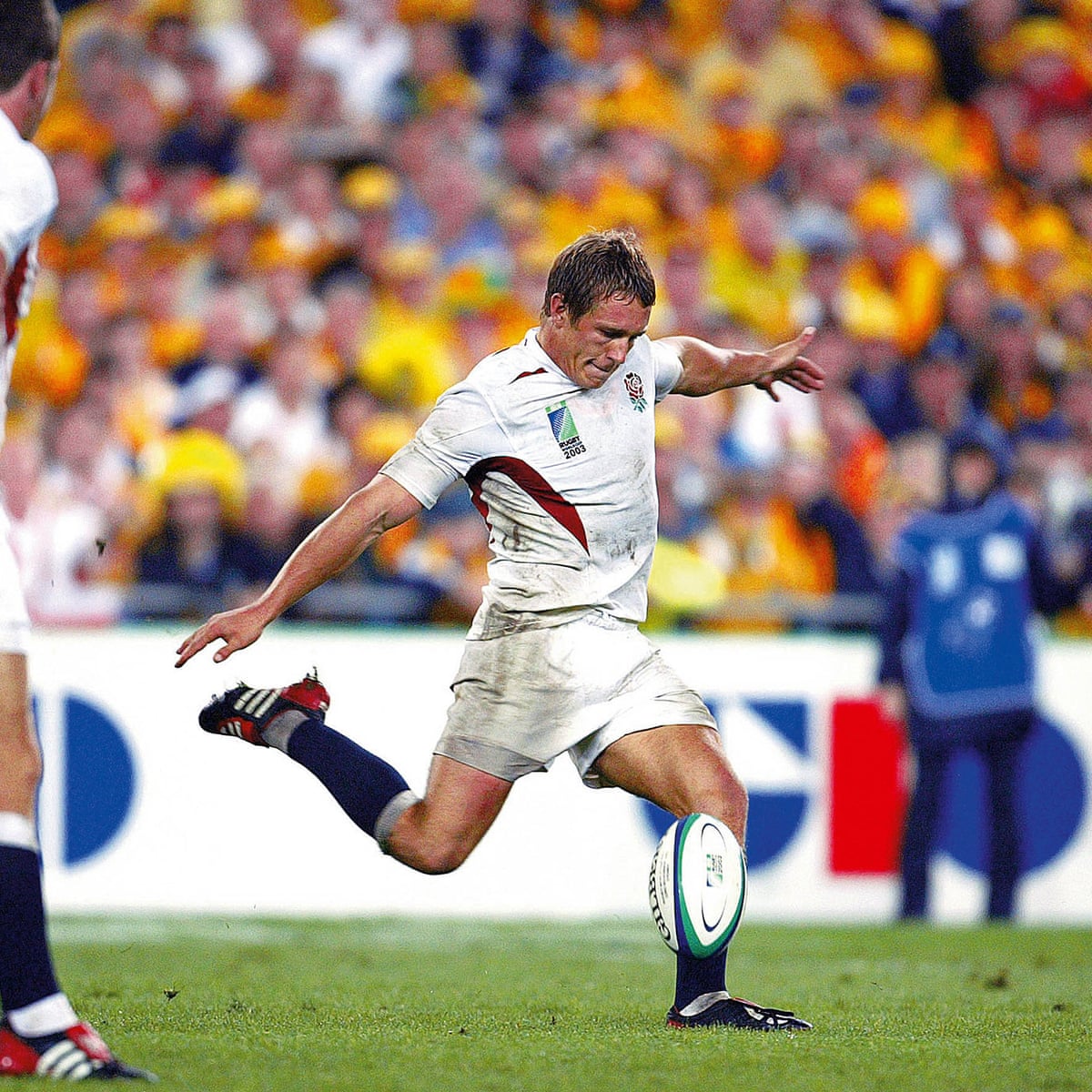 However, a really important aspect for Mintridge is relatability on the part of the ambassadors. A major way that these ambassadors work is being able to effectively resonate with the people they're addressing. When people look up to sports stars, they need to see themselves represented in them in some way. That's why, for Alex, she felt some part of her was represented in Jonny, despite never playing Rugby herself. In this vein, diversity is hugely important, because on a fundamental level, people are often inspired by people who look like them, have similar backgrounds to them or grew up near them. As such, the Mintridge Foundation has a 'stable' of 41ambassadors acting as role models, from a range of different sports and varying backgrounds.
In non-Coronavirus times, the chosen athlete will visit a school, or a club delivering assemblies, coaching sessions or classroom sessions, all tailored to the school or club's objectives. This may involve introducing a completely new sport, encouraging women's sport, or working with elite, 1st team athletes. From this, two students are selected to be mentored remotely for 6 months. They may be exciting young talents, or those who are perceived as lacking in confidence and need supporting in the right way. The ambassador will call the mentee every fortnight, a concept which has fortunately been able to continue during the pandemic. This is a resource from which Alex herself says she particularly would have benefitted.
For Mintridge, it is essential to ensure that it is not just one passing, albeit exciting, day; the legacy of their involvement must be long-lasting and pervasive. In total, the program has reached 50,000 children whilst 115 individuals have been mentored. Some mentees have been able to go on and play for England, and others have gained a confidence that will be so key to the rest of their lives. The program also encourages involvement from teachers, and family, fostering a positive and balanced support network around the individuals.
The process of finding ambassadors varies, but Alex proudly states that they have reached the stage where athletes now actually approach them wanting to work with Mintridge. However, the nature of what the task requires is specific and Alex has the luxury of being selective to ensure it is the right fit. Fundamentally, communication skills and relatability are vital in ensuring that the message of the Foundation gets across. Therefore, in many ways it is just as beneficial to have someone who is new and perhaps breaking into the national team, as it is in having a renowned multi medal-winning athlete.
All ambassadors with the Mintridge Foundation are paid the same amount, regardless of their gender, their background or what they earn within their sport. We have all seen the financial toll which supporting a young sportsperson takes upon countless families across the country. Alex notes how almost every athlete has financial worries, unless they come from a supremely affluent background, which manifest themselves in different forms. Whether that's an Olympic high-jumper being paid £11,000 a year for her sport; whether that's Eboni Usoro-Brown who balances captaining England Netball with being a Lawyer or whether it's a pro-Rugby player who receives a healthy salary, there is a constant fear that their career and financial reward might end tomorrow.
A secondary objective of the charity is fostering professional development amongst its ambassadors. The development of presentation, teaching, and coaching skills are all encouraged amongst their athletes, aiding personal transferrable skills into life beyond sport, and opening up the options for a 'Plan B' outside of elite sport.
Irrespective of whether the ambassadors are professional Rugby players or an Olympic canoeist, the Mintridge Foundation seeks to support athletes as they transition to a 'life after elite sport'. The tools that the Foundation equips athletes with, such as communication skills or even financial advice, help athletes to enter that 'post-elite sport' phase that so many struggle with. It's no secret that a career in elite sport doesn't tend to have longevity. However, the required focus on the present, or the next competition or match that elite sport requires, means very few athletes are properly prepared for what comes next. The Mintridge Foundation ultimately seeks to ease athletes with that transition.
Alex states that the long-term goal of the Mintridge Foundation is to make their services accessible and affordable to every school in the country, state and independent. Young aspirational sportsmen and women all need help, whether that be managing pressure, or fostering a healthy relationship with their sport in a non-professional environment. Whilst an absolute necessity for more 'high-profile' patrons does not exist, Alex says the eventual goal is to get a high-profile patron on board of the calibre of Dina Asher-Smith or Anthony Joshua.
Whilst the Foundation focuses on providing support to young elite athletes with potential, they also serve to encourage physical activity amongst all children. In a society where nearly 1 in 3 of all 13-18 year olds experiences an anxiety disorder, where children have experienced disrupted schooling and socialising for months due to the pandemic, and where team sports are still difficult to play, there could not be a more opportune environment for the philosophies of the Mintridge Foundation. Encouragement of physical activity for the purpose of aiding mental health struggles amongst young people needs to be promoted from an early age whilst from a physical viewpoint, the Government's focus on childhood obesity at present is very controversial in the way it exclusively links physical activity with weight loss.
Children tend to be categorised from an early age in terms of body type and athletic ability. The boys' 1st XV might get an external coach, extra training sessions, recognition in assembly. Whilst the 'non-sporty' girls do aerobics in the sports hall for an hour every Tuesday with the Maths teacher. Many schools don't have the resources to cater for all, but this is where the Mintridge Foundation plays a role; it's about promoting numerous forms of physical activity as a means for being healthier and happier and not simply about achieving at the highest level.
According to Alex, schools often ask for more female ambassadors than males, because they recognise the need to raise the profile and accessibility of women's sport from an early age. The female role models whom Mintridge provide are essential to breaking down perceptions of what a female sport star is and can look like. Although the times are continually changing, we still live in a world where we have Serena Williams at the top level being called aggressive for shouting at umpires, whilst her white, male equivalents are simply labelled as 'passionate'.
The current narrative surrounding the female sporting body is a dangerous one – exercise equates to feminine 'skinniness', but muscles and strength equate to undesirable masculinity. Alex said she realised the impact that her ambassadors could have in changing this narrative when Eboni Usoro-Brown visited a local netball club. Following her visit, Alex received a call from a parent in tears whose daughter had not been eating, but when she saw Eboni she realised that healthy, strong bodies were beautiful too. This encouragement of seeing your body for what it can achieve, rather than what it looks like is vitally important. Your body is in many ways your greatest tool, and so perhaps a healthier view would include a greater focus on what our bodies can actually achieve – their utility, rather than simply their aesthetic.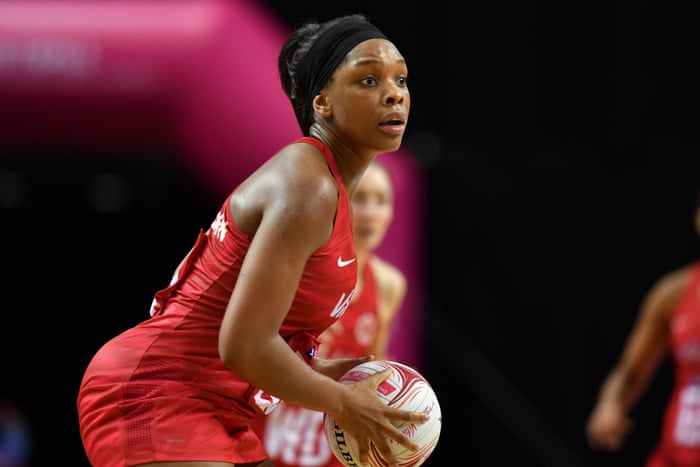 What I liked most about the Mintridge Foundation's work is its current grassroots focus. Something which should really be stressed in today's world is that sport should not be monopolised by the extremely talented. The power of sport, and the Mintridge Foundation, is not just about helping a boy from the 1st XV Rugby team fulfilling his dream of playing professionally, but also about helping young people with their mental health, self-image, and self-confidence, so that they can go out into the world and achieve all the things they want to, be that in a sporting arena or not.
Alex herself has gained deserved recognition for her work, having been awarded the 2018 Sunday Times Sportswoman of the Year in the Grassroots Category as well as the Women of the Future Sport Award in 2017. The Foundation itself is going from strength to strength, and there's really no end to the positive work it can do.
In a society that readily categorises our sports stars into villains and heroes, the Mintridge Foundation exists to harness the power of these heroes in both benefiting young individuals and enacting wider social change. Something occurred to me as I was writing this article: just as Alex had hero-worshipped Johnny Wilkinson, he himself would have hero-worshipped someone during his youth. Sport really can be very cyclical, and the work that the Mintridge foundation does exemplifies this – sport giving something back to the next generation of hopefuls. My hope is that someday perhaps we will see a whole new generation of children with  'eboniusoro-brownisthebest@gmail.com' email address on their UCAS applications…
Please check out the Mintridge Foundation on their website to find out more! – https://www.mintridgefoundation.org.uk/